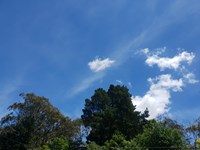 South Australian School Camp &
Outdoor Education experiences
Learning by Doing, Discover by Experiencing
Be challenged by choice.

Primary Schools
Professionally run curriculum-based School Camp packages & educational incursion and excursion experiences

Secondary Schools
Secondary School Camps and Outdoor Education including Journeys & Expeditions, Retreats, Student Wellbeing Workshops
ALDINGA BEACH SITE TRANSFORMS INTO AN EXCLUSIVE SCHOOL CAMP DESTINATION

We're delighted to share the exciting news that our long-time home campsite, Aldinga Beach Holiday Park, is now exclusively dedicated to school camps during term-time. As highlighted in the Advertiser newspaper, this popular destination will no longer accept bookings from casual visitors, allowing us to concentrate on delivering immersive and enriching educational experiences for students in a child-safe environment.
This significant transformation resonates with Active Education's mission and unwavering commitment to crafting exceptional school camp experiences. By reserving our site solely for educational institutions during term time, we can enhance the facilities and tailor them to meet the unique group camp needs of schools. This enables us to run curriculum-aligned programs that nurture essential skills such as teamwork, leadership, problem-solving, and communication, all within a stimulating and enjoyable environment.
Celebrate this remarkable development with us, and secure your booking for 2024 as we forge ahead in our quest to transform learning through adventure!
Some limited 2023 Term 4 spaces still available, contact us for a great deal!

Customised Packages
Being a mobile provider of camp experiences we are able to create fully customised package to suit your outcomes, needs and budget

Iconic Locations
As part of our School Camp services we work with a number of Accommodation providers throughout South Australia

GROUP Catering
Friendly catering professionals serve quality meals for your event