Ankara Youth Camp (River Murray)
Uninterrupted access to the River Murray with breathtaking views of limestone cliffs
Accommodation:110
Region: River Murray
Distance from Adelaide: 110 km
Environment: River (with safe swimming)
Accommodation for 110 people with separate leader's rooms
Uninterrupted access to the River Murray at Walker Flat with breathtaking views of limestone cliffs.
Safe swimming area with all students required to wear buoyancy vests
Huge air conditioned recreation hall with stage
Spacious grassed areas for outdoor sports
Top 5 reasons to go on camp to Ankara:
Relaxing, peaceful and natural surroundings
Well maintained accommodation and facilities
Direct River Murray frontage and views of majestic cliffs opposite
New waterfront area allows safe, easy access for water activities
Your group has exclusive use of whole site
---
Featured School Camp Packages
Primary School Camps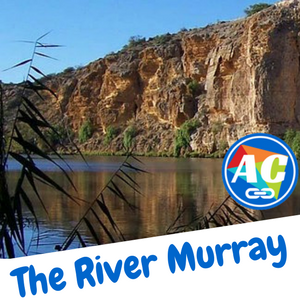 River Murray Studies
Hands on activities give your students the opportunity to examine the indicators of the health of Australia's most important water source.
Suits: Years 5 - 7
Secondary School Camps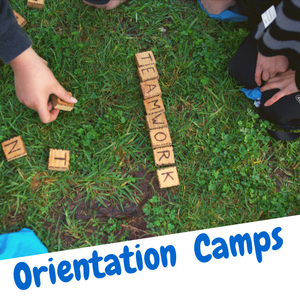 Orientation Camps
Orientation Camps and Retreats are a great way for teachers and students to build relationships for the year ahead!
Suits: Years 7 - 8
---
More Ankara Campsite Features
Campsite Features
Ankara Youth Camp is located at Walker Flat, approximately 110km (or 1 and a 1/2 hour's drive) east of Adelaide, situated on 1.4 ha narrow strip of land between the River Murray and Lake Bywater. There is direct access from buildings to lawns & river with view of majestic cliffs at opposite bank, River Red Gums, birdlife, & river traffic.
The campsite is great for schools or study groups who want programs focusing on water activities, study retreats, group development activities, or environmental, river systems and conservation studies. Being a smaller campsite in size, this makes for much easier supervision of students.
Ankara can accommodate up to 118 people in our bunkhouse and cabin rooms. The air conditioned dining room and fully equipped kitchen can cater for 100 people. The meeting/recreation hall, which has carpeted floor, air conditioning and moveable stage blocks, can seat up to 150 people
More Campsite features
List of Attractions & Features Ankara campsite
Recently upgraded waterfront area with new retainer wall with narrow deck on top, large floating pontoon, large decked area with bench seating to come soon
Direct river access for water sports activities including swimming, canoeing.
Recreation equipment includes 9 double-seater canoes with paddles, PFDs – large range of sizes available, two table tennis tables, indoor bowls set, outside basketball court and tennis/volleyball nets and stands
Spacious green lawn areas for recreation, covered rotunda and two large shade shelters
Huge air conditioned hall with seating for 150 people, carpet floor and moveable stage blocks
Staff/first aid room with whiteboard, TV and DVD player
Air conditioned dining room and fully equipped kitchen to cater for up to 100 people
Washroom with commercial dishwasher, washing machine and dryer also provided
Separate toilet and shower facilities
Separate male and female leaders cabins each sleep up to 11 people with inner spring mattresses (linen not provided) – recently upgraded with reverse cycle air conditioning in all bedrooms
Separate male and female bunkhouse buildings accommodate 48 people. Bunkbeds and foam mattresses – each bedroom has 6 bunkbeds, mattresses (linen not provided), cupboards and wall fan – heater supplied in cooler months
Most facilities are wheelchair accessible with disabled shower/toilet
Campfires are allowed outside of fire season and on non fire-ban days
Murray Princess (a Mississippi paddle steamer styled boat) passes campsite on Tuesdays and Thursdays, plus other river traffic such as houseboats pass by
Lots of wildlife, especially birds, frequent the campsite, river, lake and surrounding areas
Close to lookouts, local stores, ferry, scenic drives, local attractions (shell hill, Ngaut Ngaut Conservation Park, Big Bend by Night, Mannum waterfalls, yabbie and almond farm), river cruises, Mannum and Murray Bridge attractions and facilities