she-oak run campsite (River)
Accommodation: 80
Region: Goolwa
Distance from Adelaide: 77 km
Environment: River (with safe swimming)
Accommodation for 80 people
Uninterrupted access to the River with safe access for Kayak and Raft Building.
Safe swimming area with all students required to wear buoyancy vests
Spacious areas for outdoor sports
* Video Provided by She-Oak Campsite
Top 5 reasons to go on camp to
She-Oak Run:
Relaxing, peaceful and natural surroundings
Well maintained accommodation and facilities
Access to waterfront
Allows safe, easy access for water activities
Your group has exclusive use of whole site
---
Featured School Camp Packages
Primary School Camps

River Studies
Hands on activities give your students the opportunity to examine the indicators of the health of Australia's most important water source.
Suits: Years 5 - 7
Secondary School Camps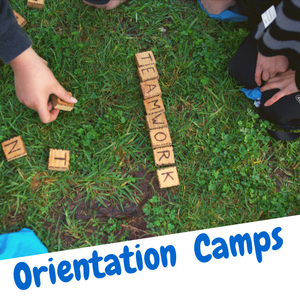 Orientation Camps
Orientation Camps and Retreats are a great way for teachers and students to build relationships for the year ahead!
Suits: Years 7 - 8
---
More She-Oak Campsite Features
Campsite Features
She-Oak Campsite is located at Finniss, approximately 80km (or 1 hour 10 minute drive) south of Adelaide, situated near the Finniss river with direct access for water activities.
The campsite is great for schools or study groups who want programs focusing on water activities, study retreats, group development activities, or environmental, river systems and conservation studies.
She-Oak can accommodate up to 80 people in our cabin rooms.
More Campsite features
List of Attractions & Features for She Oak campsite
Direct river access for water sports activities including swimming, canoeing.
Recreation equipment
Separate toilet and shower facilities
Most facilities are wheelchair accessible with disabled shower/toilet
Lots of wildlife, especially birds, frequent the campsite, river, lake and surrounding areas